Coconut Oil - Part I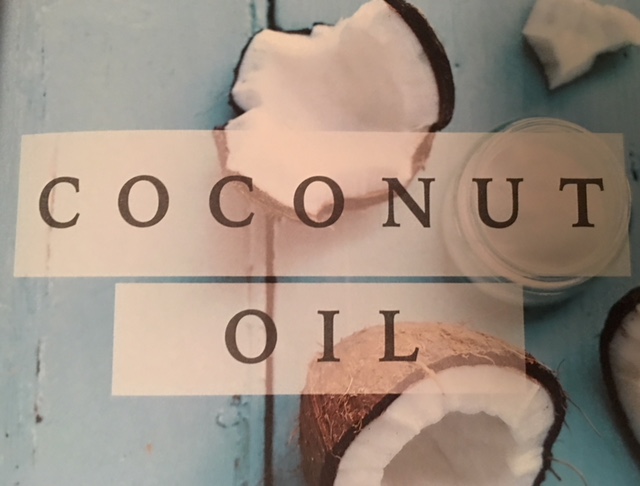 Whole wellness..... Creating a Healthy Lifestyle for a Lifetime
Dr. Dhanu here and it's time for a post about the magic of coconut oil. I recommend this fabulous substance on a daily basis for a variety of ailments. Let's take a look at why coconut oil is so wonderful.
Firstly, the coconut is a fruit and NOT a nut as might be connotated by its name. It is the fruit of the palm Cocos nucifera. It is in season year round and grows in clusters of 5-12. The outer shell is hard and contains a white flesh inside and coconut water.
Coconut water is a really great hydrating fluid as it has almost the same composition as our blood in terms of electrolytes or salt. Coconut oil is extracted from the white flesh of the fruit.
Coconut milk is made by soaking the grated flesh in hot water. The traditional method of getting coconut oil is heating coconut milk and letting it ferment overnight. This then separates into solids and oils. Coconut oil can also be made via centrifugation, direct micro expulsion and expeller press. This all yields virgin or extra virgin coconut oil. Unlike olive oil, there is little distinction between virgin and extra-virgin coconut oil. The best coconut oil is solid at room temperature, melts easily with body heat and is clear when liquified.
Coconut oil can be transformed into an unhealthy fat by a process of hydrogenation which produces a trans-fat that is used in processed foods. Fractionated coconut oil is where the oil is split into different fats and is found in a liquid form. Refined coconut oil is produced from the flesh but has been boiled, bleached and deodorized. These versions of coconut oils are the least therapeutic and healthy.
So, what makes coconut oil different than other fats? Saturated fats are unhealthy due to the presence of long chain fatty acids. Coconut oil is a saturated fat that contains medium chain fatty acids that are healthier and work differently in the body. Medium chain fatty acids are quickly absorbed, easy to digest and are not stored as fat in the same way as long chain fatty acids. Coconut oil contains lauric acid which converts to monolaurin -- this is the ingredient that is good for the body. Monolaurin is an antiviral, antibacterial and antioxidant ~ all good things for the human body!
Coconut oil is particulary good for skin infections, cold sores and inflammatory skin conditions.
Here are two great skin recipes to consider (from Coconut Oil by Laura Agar Wilson)
Eczema Cream:
1/2 c. coconut oil
1/2 c. shea butter
2 tbsp. honey (use local if possible)
5-10 drops of lavender oil
5-10 drops of tea tree oil
Melt coconut oil and shea butter in a double boiler. Add the honey and continue to stir and add the essential oils of lavender and tea tree to mix well.
Leave the mixture to cool until it is no longer liquid and is starting to turn opaque. Blend with a stick blender until a creamy texture is reached.
Transfer to a jar and store in a cool place.
Diaper Cream:
1/4 c. coconut oil
1/4 c. shea butter
1 tbsp. arrowroot powder (arrowroot is absorbent and cooling to the skin)
Melt the coconut oil and shea butter in a double boiler. Leave in a cool place until the oils are no longer liquid and just beginning to turn opaque.
Add the arrowroot and whip, using a stand mixer or electric hand mixer. Transfer to an airtight container and store in a cool place.
Part II of Coconut Oil will discuss the internal uses for the oil.
---
What's coming up at Whole Yoga & Wellness?
Learn more and register for our offerings at http://www.wholekidspediatrics.com/yoga-and-wellness

Restore and Heal Your Core! Workshop: Saturday, April 13th from 10a -12p
This is that yoga class focusing the post-baby body even if you had a baby a long time ago. This class will help women with diastasis recti, pelvic floor/core weakness & urinary leaking. You are not alone - so many women have these issues! Even if you don't have obvious symptoms, all women benefit from doing pelvic floor yoga to strengthen and rehab muscles to promote healing.
This 2 hour workshop will be a flow yoga class focusing on alignment and modifications of many yoga poses to re-train your body and mind to move with proper alignment to heal and strengthen your floor+core. Empowering women to say, "YES" to all things they want to do again!
No previous yoga experience required.
Led by Jenni Endres
Heal Your Core Yoga trained
200RYT Certification from BalaVinyasa Yoga- Baptiste style
200RYT Certification from Yoga Fit for Adults & Children
Yoga mats are provided if needed
Tummy Time, 4 week series starting Tuesday, April 2nd 9:30-10:15am
Tummy Time!™ Method Series is designed for newborns to pre-crawling babies. There are 4 classes in this series (but you can drop in any time within 3 months and get your 4 classes as suits your schedule!)

These classes will teach parents to engage with their babies in a relaxing way to promote more time on the belly. With the advent of more devices to hold babies, infants are getting less time on their bellies which can lead to feeding, sleep and developmental challenges. Let's make sure our babies get enough tummy time in the early weeks and months to optimize strength, development and feeding patterns. Join Allyson Wessells, physical therapist and lactation consultant, for this wonderful class.

Bring your baby, a blanket and get ready to enjoy time on your tummies!

Included for you in this series there is a Back To Work Lactation Workshop (usually following the 4th class from 10:30am-11:15am!)

To find out more about the method we teach, and why it is so important:
www.tummytimemethod.com