Momma Maternal Health - Part II
The Faces of PostPartum Mental Illness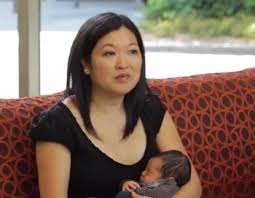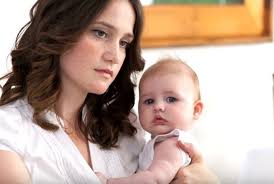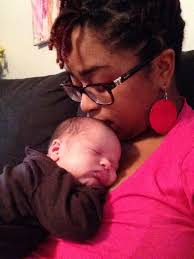 We explored the definition and history of postpartum depression, the most common post partum mental illness in Part I. What do we know about maternal mental illness today?
Postpartum mental illness occurs in about 13% of women across all ethnicities and can occur any time up to one year after childbirth. Postpartum mental illness includes depression, anxiety, bipolar disorder, obsessive-compulsive disorder and sometime a combination of these symptoms. An analysis of 30 studies showed that 20% of women had one episode of depression in the first year after birth with 50% of women having serious symptoms such as intrusive thoughts (not acted upon) of harming themselves and/or their child. Equally compelling in this analysis was the fact that almost 30% of women had a mental illness during pregnancy and another 30% had mental illness pre-pregnancy. It adds up to needing consistent education and awareness for women during their reproductive years as this can be a difficult time biologically.
Postpartum mental illness occurs at 4x the rate of mental illness in the general female population. In addition, mental illness associated with pregnancy and childbirth is often more intense than that experienced outside of pregnancy.
The risks for developing pregnancy and childbirth related mental illness are:
Previous depression
Immediate relatives with bipolar disorder
Financial strain
Breastfeeding difficulties ~ WholeKids lactation consultant, Allyson Wessells says "Seek help early and often." The same can be said for mental health.
Isolation
Unplanned pregnancies
The impact of a depressed or mentally ill mother who is struggling goes beyond herself. There is a significant effect on the child and can lend to:
A lack of mother-child bonding
Increased crying
Poor quality sleep for infants and mothers due to more night waking and night anxiety
Language delays
Behavior problems
Maternal mental illness is serious business and the following guidelines are can be useful:
No real timeline; can occur up to one year after childbirth
Not the same as sadness or normal ups and downs of life
More likely in women with a history of depression so these women should be counsled early and often
Mental illness in mothers leads to a feeling of disempowerment and often women will not ask for help and suffer in silence. They often feel a sense that they "should" be able plow through this phase. Family and friends need to encourage women to seek counseling and medication as needed.
Treatment takes time so women with pregnancy related mental illness need support to stay the course and not give up
Maternal mental illness has a marked impact on the well being of the child and the family
Resources for postpartum mental illness:

Postpartum Depression www.postpartumdepression.org
PostPartum Progess www.postpartumprogress.com
PostPartum Support International (PSI) www.postpartum.net and www.postpartum.net/get-help/locations/united-states/
Silence Sucks www.ppdsilencesucks.com
I'm Listening janehonikman.com/im-listening-2/
Jane Honikman is the founder of PostPartum Support International
POEM - under the umbrella of Mental Health America of Franklin County
mhafc.org/get-help/maternal-mental-health/about-poem-2/
POEM (Perinatal Outreach and Education for Moms) is the Ohio coordinator for PSI

At WholeKids Pediatrics, we will begin offering postpartum mental health screening in January 2018 at several points during the first year of a child's life. Pediatric offices are the primary point of contact with a health care professional for many mothers. This affords a unique opportunity for identification of mental health needs of mothers. This is in keeping with the mission at WholeKids Pediatrics to care for all aspects of a child's health.
---
We are offering a 6-week postnatal yoga class series starting in January 2018 that will focus on regaining physical strength after pregnancy but also on using yoga to bolster mental health. Yoga is an excellent way to deal with mood concerns. The class starts on Monday, January 8th from 7:30-8:45p. Babies are welcome for moms who will need to feed their babies during this time. To learn more and register, go to www.wholekidspediatrics.com/yoga-and-wellness.
The Nutrition & Yoga for Emotional Health workshop is a great opportunity to learn how to use food and yoga to support mood and emotional health. This workshop will address ADD/ADHD (attention deficit or attention deficit hyperactivity disorder) as well. The workshop is on Saturday, February 10th from 10:30-11:30am. Babies needing fed are welcome.
You can recieve 25% off any one class or workshop by downloading our ebook, the Wholistic Medicine Cabinet and providing your email address. If you are reading this, you are probably already on our newsletter list so please email jenniendres77@gmail.com to reach our studio manager, Jenni and mention that you'd like to take advantage of the one time 25% discount. If you are a parent or patient at WholeKids Pediatrics, you get 10% of all classes and workshops throughout the year.